Competitions
As our world changes and people are becoming more aware of surroundings and the future, we see a great movement towards going more digital and more green. Below are Competitions taking place in Europe and here in Ireland for Innovation. Developing and recognising the great innovation of people across all sectors and industries and also students who are bringing new and innovative ideas to the forum.
European Social Innovation Competition
The European economy is changing. The coming years will see a shift towards a green and digital future. These twin transitions present individuals, businesses and industries with exciting opportunities. Understanding the skills that will be needed and how best to develop them will be key to unlocking these opportunities for individuals and organisations alike. The 'Skills for tomorrow' 2021 edition of the competition is looking for scalable social innovations that will contribute to job creation, growth and European competitiveness by helping people, businesses and industries identify, develop and strengthen the skills that will power the European economy's green and digital future. The competition is open to early-stage ideas that tackle challenges relating to the transition to either or both futures. These include but are not limited to identifying and mapping skills gaps as well as approaches to development and training that will support people to reskill or upskill.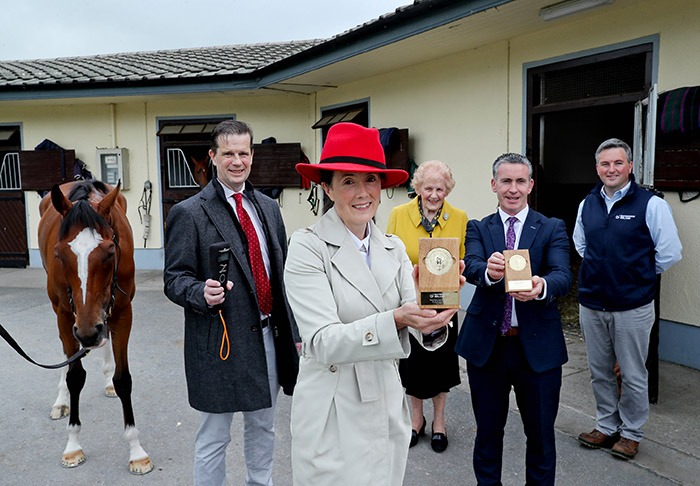 Innovation Arena 2021 in association with Enterprise Ireland and the NPA
This year the Enterprise Ireland Innovation Arena was delivered in an online format due to the continued restrictions with Covid-19. The competition again showcased the very best of Irish agritech innovation. The fields of Ireland are famous for producing some of the best food in the world, so it comes as no surprise that we are developing a nation of agritech innovators and entrepreneurs, that will enhance our global reputation. With climate change and protecting our natural resources high on the agenda for so many people, this year's competition yielded a significant number of applicants focused on delivering a greener more sustainable future. The Overall Winner, and the winner of the Sustainable Agriculture Award, is marine biotech company Brandon Bioscience in Tralee, Co Kerry. Developed in collaboration with the traditional fertiliser manufacturer Target Fertilisers, the winning entry is an innovative new biostimulant product using extracts from common brown seaweed that has the potential to reduce nitrogen use on farms by up to 20%. This theme was again continued by the Limerick-based company Samco, winning the 'Agricultural Engineering Award' for their new maize seeder that reduces film use by 30% without compromising on crop performance.
Contact Form
By completing this form you are agreeing to the Hartnett Enterprise Acceleration Centre contacting you.
Leave your enquiry in the message box and we will respond.