Supported by Creative Europe, the 'Crafting Business' project was inspired by the need to build capacity within the crafts sector across Europe. It is a partnership between nine expert organisations across Europe. TUS together with the Design Craft Council of Ireland presents "Crafting Business", a program for makers who want to start and grow their business. The Crafting Business programme aims to enrich promising creative entrepreneurs with a business approach through dynamic, interactive and hands-on workshops with guidance from a variety of experts. The programme has been specially developed for makers who want to learn more about entrepreneurship and who could use some fresh input, develop their entrepreneurial toolkit and grow their network.
At the end of the programme, consisting of 8 workshops between February, March & April 2022, you will have developed key entrepreneurial skills, gained valuable knowledge to enable you to develop a concrete plan of action and you will have grown your network.

Crafting Business is part of the larger partnership Crafting Europe; this project brings together nine organizations from eight European countries that are committed to ensuring the survival and further development of the crafts for future generations.
KEY DATES & PROGRAMME OUTLINE
APPLICATION CALL, SHORTLISTING & INTERVIEWS
05th January 2022: Call open for applications for Crafting Business programme
11th February 2022: Deadline for Applications at 8pm
(This is a competitive programme with limited capacity. A shortlisting process will take place)
Applications are now closed

PROGRAMME OUTLINE
All workshops will take place online, however we might meet in person should an opportunity arise where we do so safely and within Covid protocols.

17th February 2022 Workshop 1: Induction
The team will kick off with an induction day – you will have an opportunity to meet the other participants, get to know each other and discuss what your needs and expectations of the programme.
24th February 2022 Workshop 2: Business Visioning & Modelling
The team will work with you on developing a vision for your business, the starting point of your company and the basis of the business plan. By means of the "Business Model Canvas " you will develop a clear plan throughout the workshop series. With this approach, you quickly see the relationship between your business activities and your earnings model as well as having a clear value proposition that will help you communicate to your customers, understand the competition and therefore better strategize to enable sustainability and growth.

3rd March 2022 Workshop 3: Finance
Learn about the world of finance; creating a healthy cash flow, financial management, costs, prices and obtaining (startup) financing and developing a financial strategy.
10th March 2022 Workshop 4: Marketing, Access to Market, Market Research
Understanding your customers, your market, your competition is critical. Learn how to communicate your value to your customers and key stakeholders and leverage the best route to market for your products. Understand the strategic aspects of communication and PR that will enable you to best reach your customers.
24th March 2022 Workshop 5: Access to Funding, Grants & Supports
Learn about the opportunities for public and private funding and support and what makes a great application and pitch.
31st March 2022 Workshop 6: Product Development
Who are you making your products for? How does the user relate to your product? Are you going for utility, to make a social contribution or for beauty? Look at your work from a different perspective.

7th April 2022 Workshop 7: Scaling Enterprise & Production Options
Learn about scaling, production possibilities, access to international events, grow your global network, reach a global audience and more.

28th April 2022 Workshop 8: Demo Day & Reflection
Everyone will have an opportunity to present their updated business pitch to the group and receive feedback on their ideas. This is a further opportunity to learn from each other and get feedback.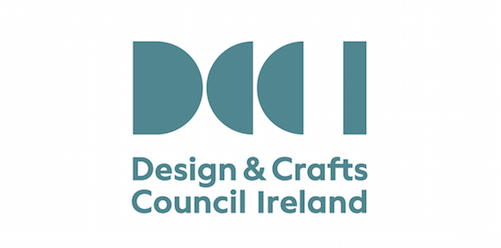 The Programme Provides

Makers with a programme of business skills and creative development through:
Business planning and designing your future
Verbal presentation and written skills for makers
Peer review and critical debate for business and creative practice
Market and audience development, and ideas around production
Costing, pricing and financial planning
Participant Testimonials
This programme really opened my mind about what is necessary to make a successful business. It's not just about outstanding crafting products; there's a lot of things behind the scenes that need to happen, and I feel inspired to do them to make my business thrive.
by Malú Colorin
It's impossible for one person to do all the tasks in a business like ours. Crafting Business helped me understand the importance of balancing the activities you do and those that can be delegated or outsourced and that you need a good business model, structure, and roadmap to succeed. It also opened my eyes as to the funding, mentoring, competitions and supports available to crafting businesses like ours.
by Noel Donnellan
Register Your Interest in the Next Programme
Let us know your interested & we will keep you updated, please include any questions that you may have